About Blanton & Griffin Insurance Agency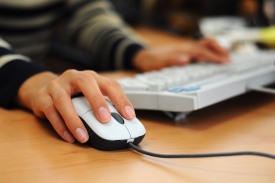 Blanton & Griffin Insurance Agency has built a tradition of excellence over almost 90 years by working hard to protect the investments of thousands of individuals and businesses that have placed their faith in our agency. We are extremely proud of our history and look forward to the future. We know there is no magic in being a successful insurance agency. Attention to detail and hard work are still the only ingredients for success. Our staff is composed of proven professionals that adhere to the age old goal of maintaining a firm relationship of mutual trust and client satisfaction. For your protection,
Blanton & Griffin represents a very select group of the most reputable and financially sound insurance companies in the United States. In the early years, we were a small, family-run insurance agency. We've been blessed over the decades with steady and consistent growth, primarily because of commitment to our clients, attention to detail and just plain old-fashioned hard work. We have constantly invested in the resources we need to provide you the best protection available at affordable prices. We thrive on the confidence and trust you place in us and appreciate the opportunity to work for you.
Staff Members
Main Location (map)